UW NNCI Washington Nanofabrication Facility
UW NNCI Washington Nanofabrication Facility
Distinguished Sponsors
WNF operates and grows in capability through the gracious sponsorship of several organizations, charitable trusts, and companies.

The
Washington Research Foundation
 advocates and promotes technology development in the life sciences, information technology, and physical sciences to spur entrepreneurial growth in the Pacific Northwest.  WRF has identified UW WNF as a key strategic resource for bridging the commercialization gap for start-up companies.  WNF staves venture capital dilution by offering high value equipment when it is needed without any of the upfront or cost of ownership burdens.
The
M.J Murdock Charitable Trust
 seeks to enrich the quality of life in the Pacific Northwest through the provision of grants and enrichment programs to organizations seeking to strengthen the region's educational, spiritual, and cultural base.  The Murdock Charitable Trust has identified WNF as a key resource for scientific exploration and education in the region and has enabled the purchase of an advanced Plasma Enhanced Chemical Vapor Deposition (PECVD) tool.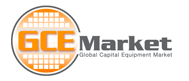 Company partnerships and in-kind donations enable WNF to establish and maintain leading technological capabilities in semiconductor and sensor fabrication, analysis, and advanced packaging domains.  Recently,
GCE Market
's, a trusted supplier of refurbished capital equipment, in-kind donation brought a dual beam system to UW.

Recently,WNF established a partnership with
ClassOne Technology
, a manufacturer  of new wet process tools, who also provided in-kind donation to establish a 100-200mm wafer plating capability within WNF. This system will be focused on advanced wafer plating applications for Through Silicon Vias (TSVs), MEMS, and Wafer-Level Packaging (WLP).