WNF is an open-access, nanofabrication facility at the University of Washington. We are part of the UW Institute for Nano-engineered Systems (NanoES) and the National Science Foundation's National Nanotechnology Coordinated Infrastructure (NNCI).
We support basic and applied research, advanced R&D, and prototype production. Our large and distributed user base includes researchers and engineers from a variety of disciplines and sectors.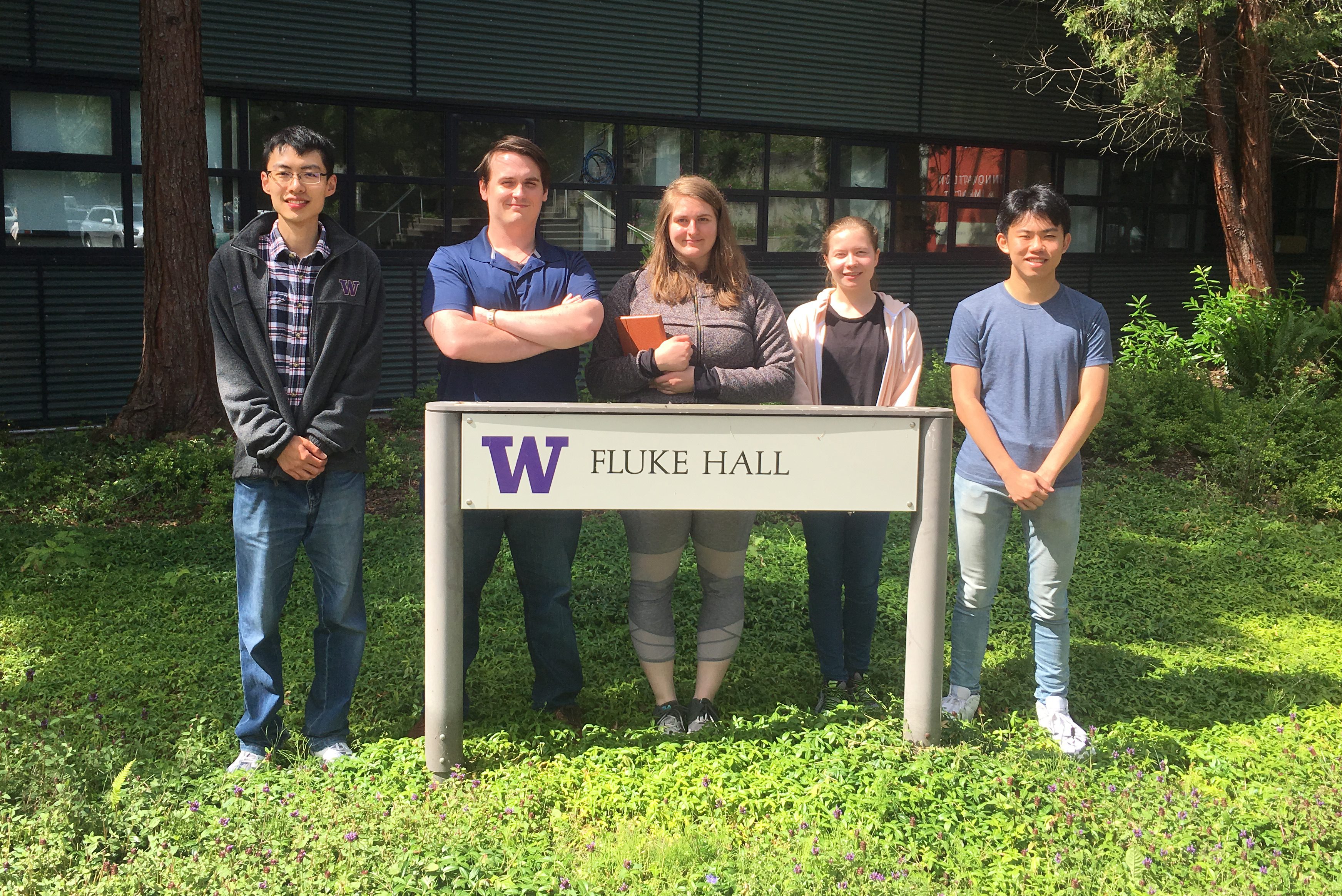 Five undergraduate and masters students received grants from the UW QuantumX initiative to fabricate nanoscale quantum devices at WNF.
A team led by Arka Majumdar, an assistant professor of electrical and computer engineering and physics at UW, has designed and tested a 3D-printed metamaterial that can manipulate light with nanoscale precision. The device described in their October 4 article in the journal Science Advances was fabricated using our Nanoscribe GT two-photon lithography system. Says Majumdar, "No one has really made a device like this before with this set of capabilities."